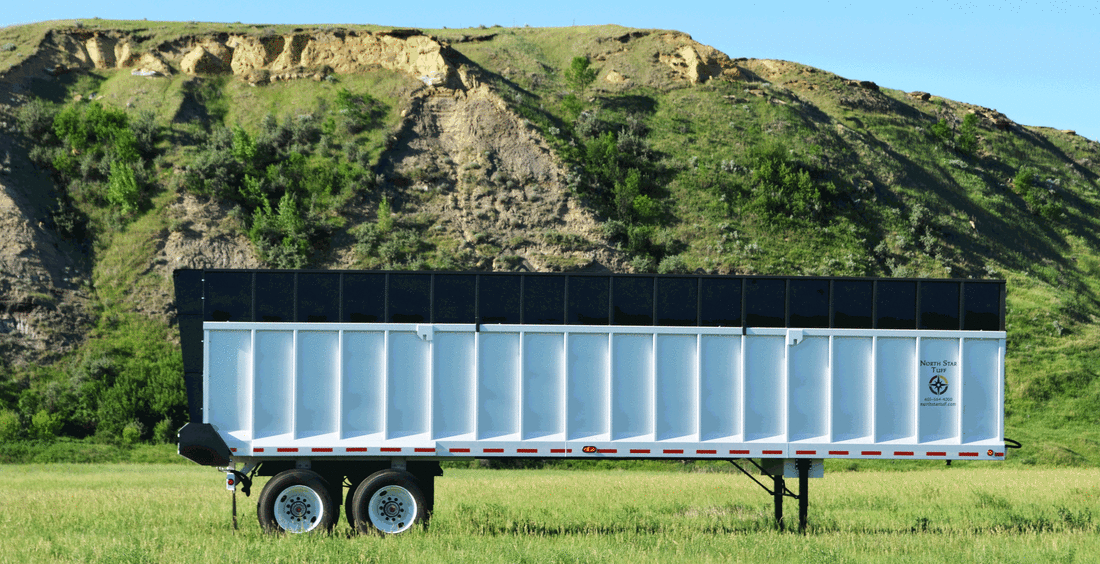 "COMMERCIAL PRO" 36' SILAGE TRAILER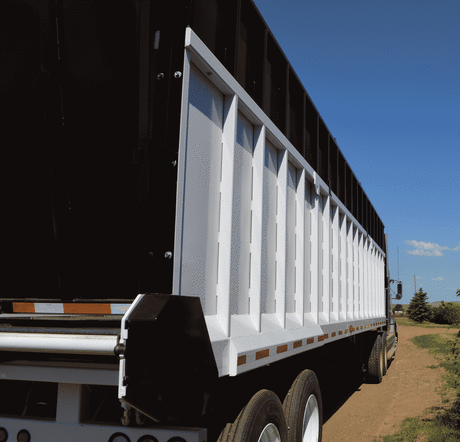 Standard Sidewall

5' Tall, Framed with ¼" x 2" x 3" Rectangular Tubing (2' Spacing)
Sheeted with 14-gage steel

---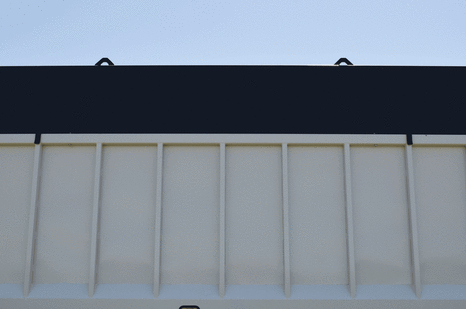 Sidewall Extensions

28" Tall, Framed with ¼" x 2" x 3" Rectangular Tubing (2' Spacing)

Solid sheeted silage extensions with welded lifting eyes aid in removing extensions to haul manure and other commodities that don't require as much cubic feet of space.

---
Frame Stringers

4" x 6" x 3/8" Angle (Full Length) with a ¾" Pre Loaded Crown



---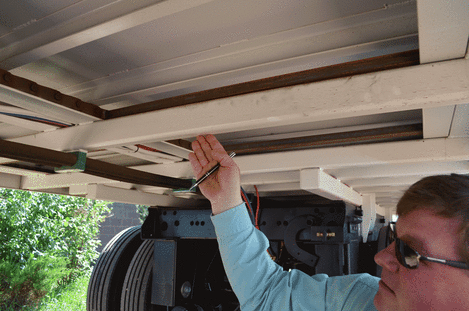 Frame Crossmembers

¼" x 2" x 3" Rectangular Tubing (1' and 2' Spacing)



---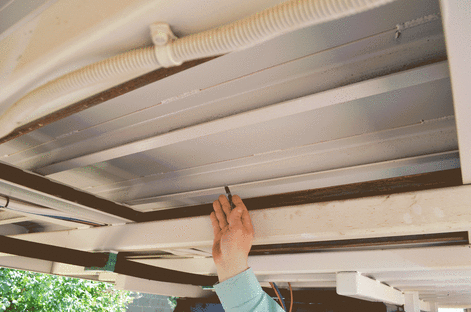 Sub frame

3" 5.4 lbs. Channel (12" Spacing)



---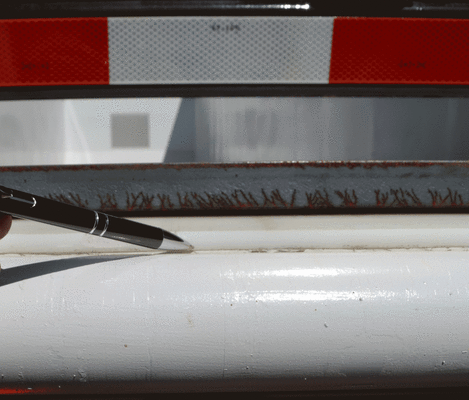 Floor

10 Gage Steel with 3/8" Super Slide (Free Floating) Plastic Liner



---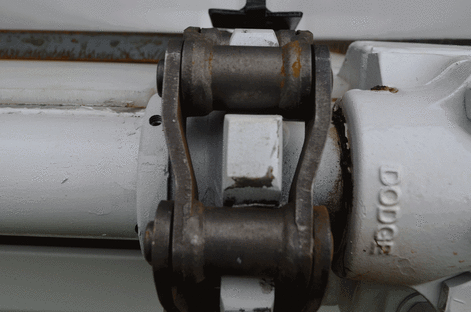 Floor Chains (x4)

WH78B Big Barrel, Lose Fit, Welded, Chain (42,000 lbs. Tinsel Strength Each)


---
Slats

3/16" x 1" x 2" Channel (Spaced 21" O.C.)


---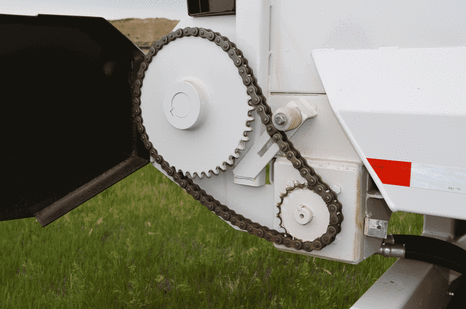 Chain Reduction Drive

2.5:1 Ratio (#80 Heavy Chain with Poly Idler)

Easy service, easy maintenance, parts available anywhere.
---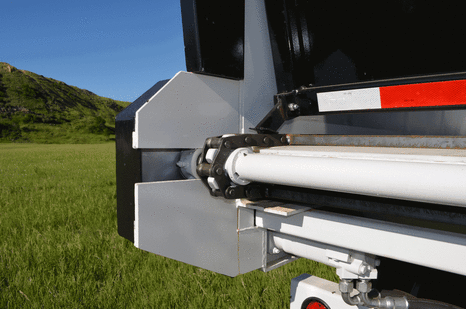 Chain Drive Shaft

2-1/2" Stress Relieved Main Floor Drive Shaft


---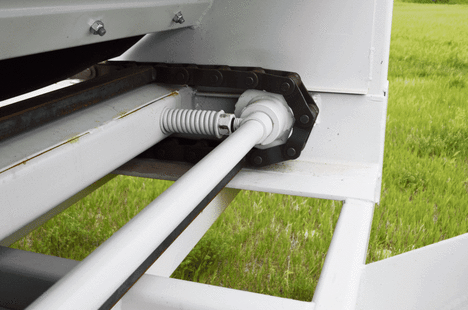 Chain Tightener

700 lbs. Compression Springs
Manually adjustable
Keeps floor chains at the perfect tension.
---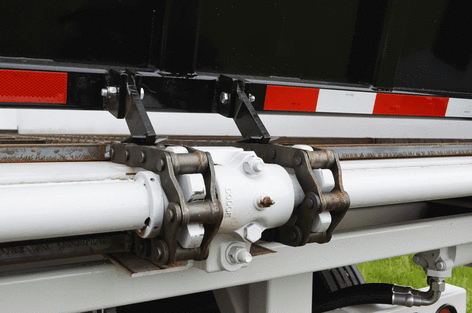 Bearings (x3)

Dodge® 2-1/2" I.D. Split Cap Babbitt Bearings, Greaseable


---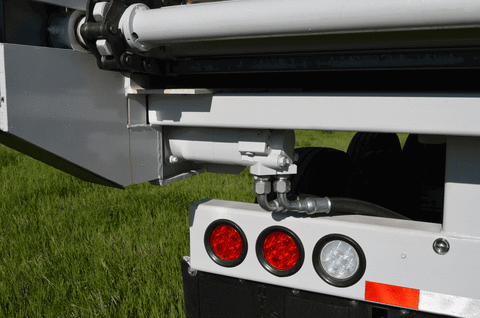 Hydraulic Motors (x2)

Dynamic® 59.9 cu .in. Displacement Motors
Developing up to 16,100 in. lbs. torque (Each)

---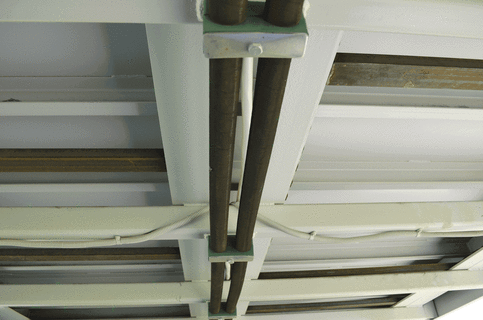 Hydraulic Hoses and Fittings

All connections use JIC Style fittings and Weatherhead® Hose


---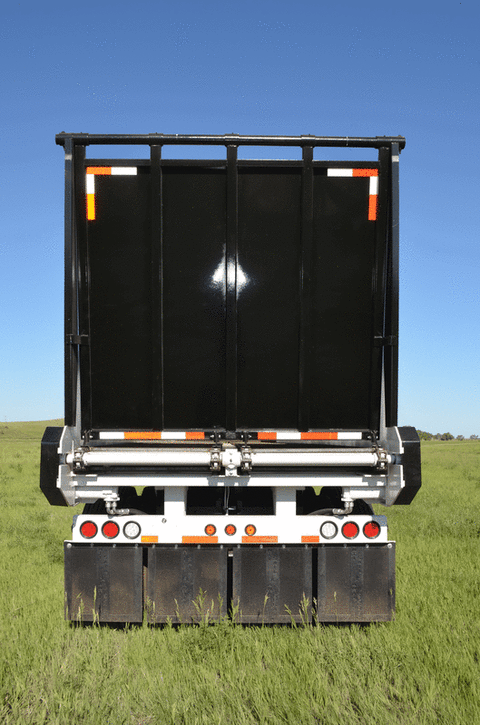 Gate

Gravity Type, Locked on Chain, Greaseable


---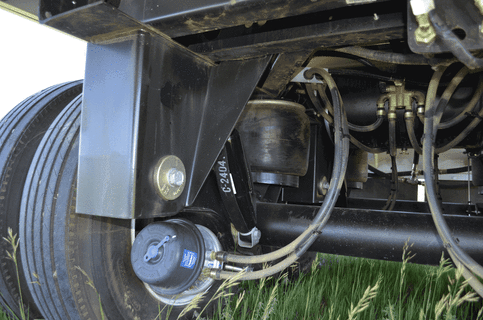 Suspension

Hendrickson® 50,000 lbs. Air Ride Suspension (102" Wide Configuration)
Hub Pilot Hubs and ABS


---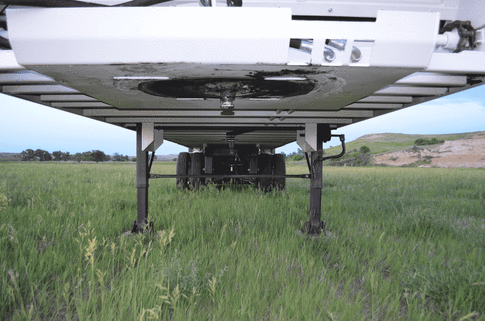 Fifth Wheel Plate and King Pin

Fifth Wheel Plate Constructed from 3/8" material
24" King pin setting (Standard) 36" (Optional)

Notice how clean and unobstructed the underside of our frameless trailers are.
---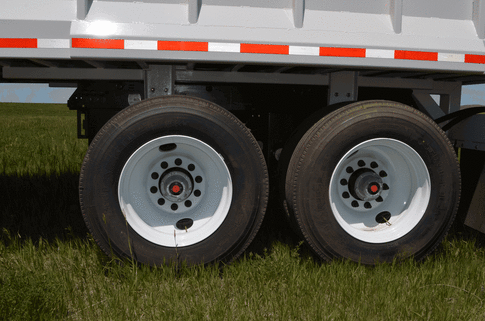 Tires and Rims

11R24.5 16 Ply Tires with Steel Rims (Standard)
Aluminum Rims (Optional)


---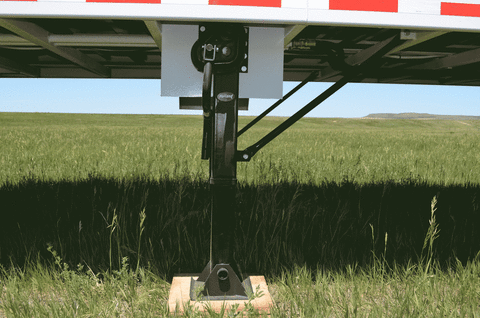 Landing Gear

Holland® Atlas 55® 55,000 lbs. load capacity



---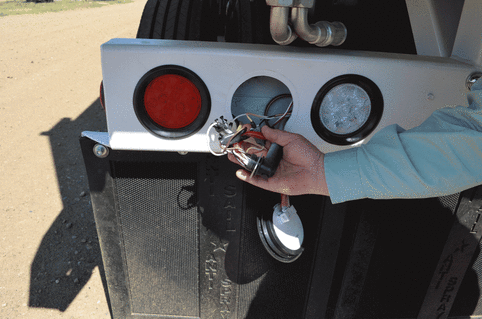 Lighting and Wiring

LED Lights (Standard) with Truck-Lite® Sealed Wiring Harness



---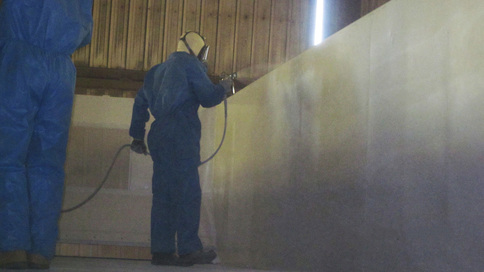 Finish

Acid Etched
Primer - Diamond Vogel® Iron Prime 600®
Paint - Diamond Vogel® Fleet Dry® Industrial Alkyd Enamel

---